Smart Restaurant Solutions
The integration of electronic menus, table service, self- service pickup lockers and other systems provides a complete solution for data statistics and menu optimization. Restaurants can significantly reduce the delivery time and save management cost with the application of information technology.
Better Understanding Consumer Behaviors & Committing to Social Distancing
Order Guide Terminal
Self-service Order
E-Menu
POS Cash Register
Self-service Pickup
Kitchen Control System
Kitchen Display Screen
Manage Devices via BlueSphere MDM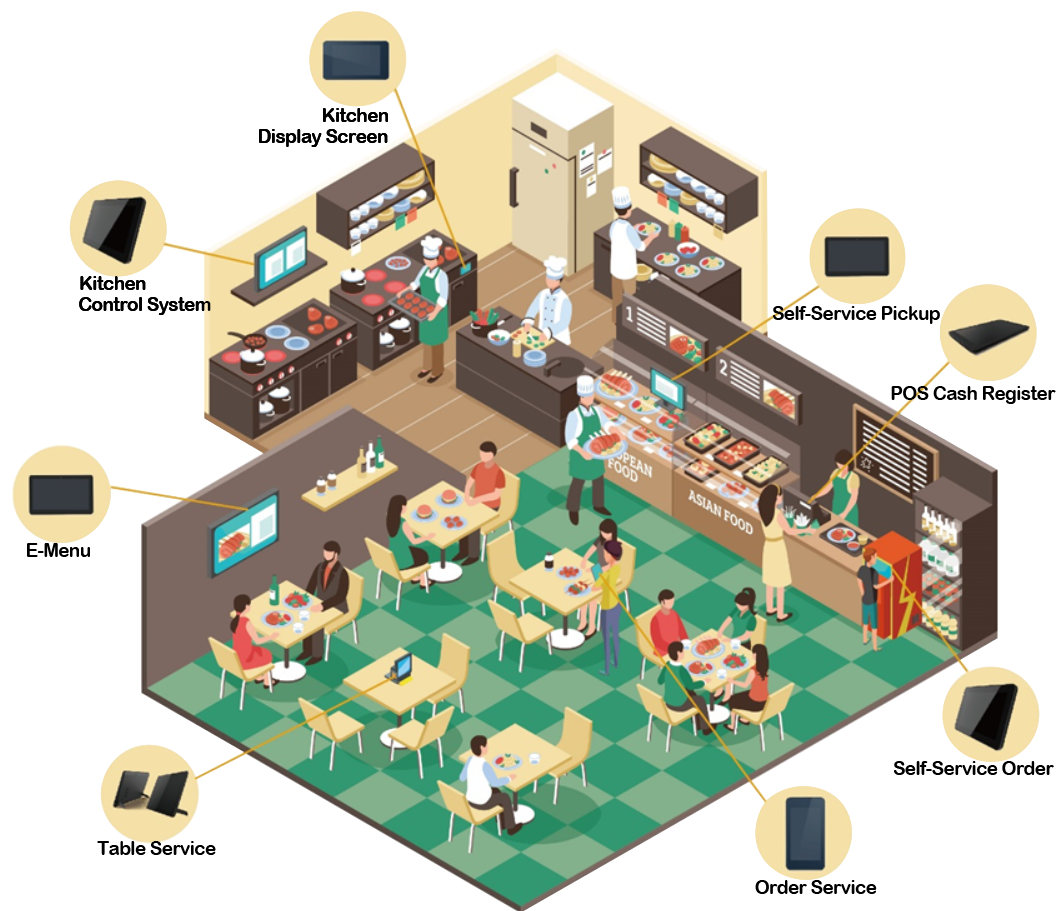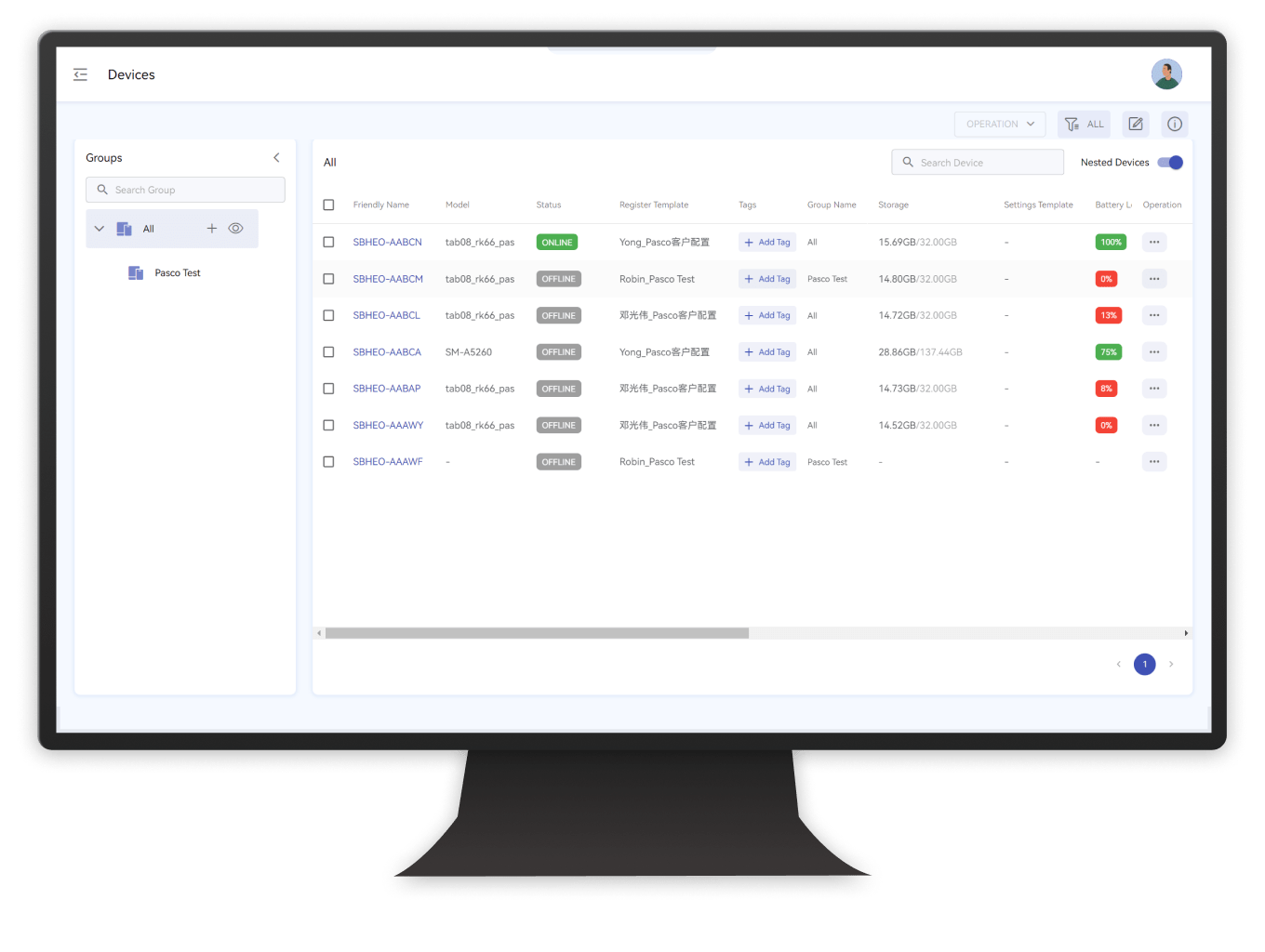 Manage Devices via BlueSphere MDM
Add your devices to BlueSphere MDM for easy and unified management
Kiosk lockdown to display information based on needs
Upgrade devices at once or at scheduled time
Download applications for selected devices
Why Choose Vantron Smart Restaurant Solution?
Enterprises need to reinvent customer experience with bold ideas. Vantron offers technical solutions to respond to specific industry requirements, and enterprises can therefore re-define visions and create product roadmaps to refresh consumer experience.
High standards on durability and hygiene
•
Enterprises can choose devices with explosion-proof, anti-bacterial glass to ensure user safety.
•
Devices are protected by a robust water-proof, dust-proof and vandal-proof housing.
Dedicated products for different scenarios
•
Vantron provides displays covering all dimensions ranging from 5 inches to 55 inches.
•
Products include handheld devices, desktop cash registers, all-in-one touch monitors, digital kiosks, wall-mounted screens, etc.
System customization for catering industry users
•
Vantron provides full-stack development services covering drivers, frameworks and applications, and allows data integration across different operating systems.
•
Consumer preferences are recorded for menu optimization and revenue growth.
Centralized management and maintenance of devices
•
BlueSphere MDM enables real-time tracking and remote control of multiple devices.
•
Online troubleshooting and mass OTA update are attainable.

Vantron's one-stop service addresses all complex requests.