Smart Healthcare Solutions
With wireless connectivity technologies widely used in medical devices, paramedics and hospital systems will have instant access to the key information of a patient. Such connected devices also improve the accuracy of expense settlement, and facilitate the management and maintenance of assets.
Reducing Patient Expenses While Improving the Doctor-Patient Communication Efficiency
Self-Service Terminal
Diagnostic Device
Medical Tablet
Telemedicine
Clinical Communicator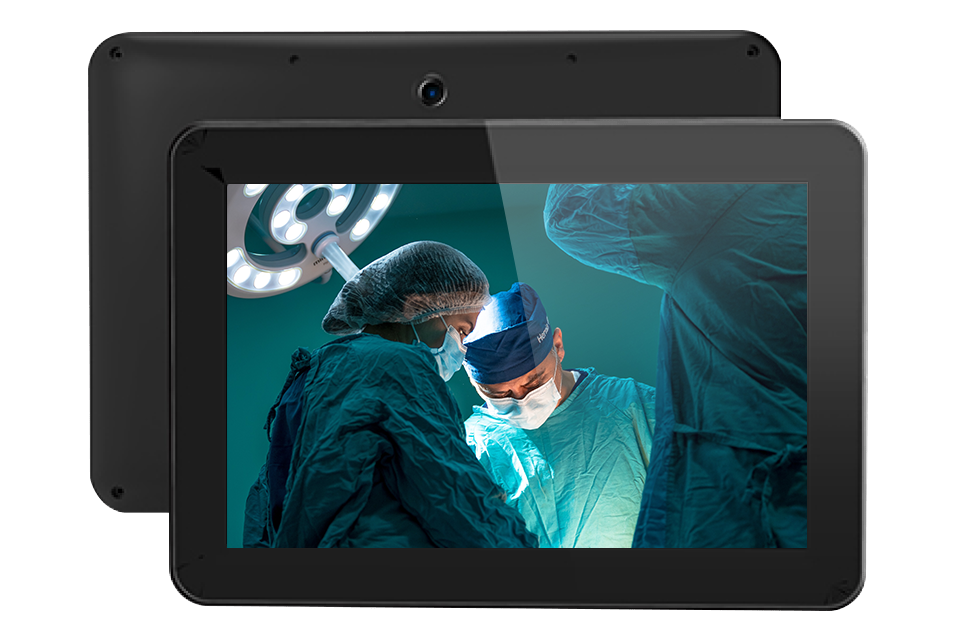 Smart Endpoints for Improved Healthcare Efficiency
Vantron offers all-in-one panel PCs that support multiple wireless communication accesses to ensure uninterrupted network connectivity, shortening the distance between doctors and patients. Moreover, a wide selection of devices is available for different scenarios that are proven to be water-proof, dust-proof, explosion-proof, anti-drop and anti-bacterial to show best performance in any environment.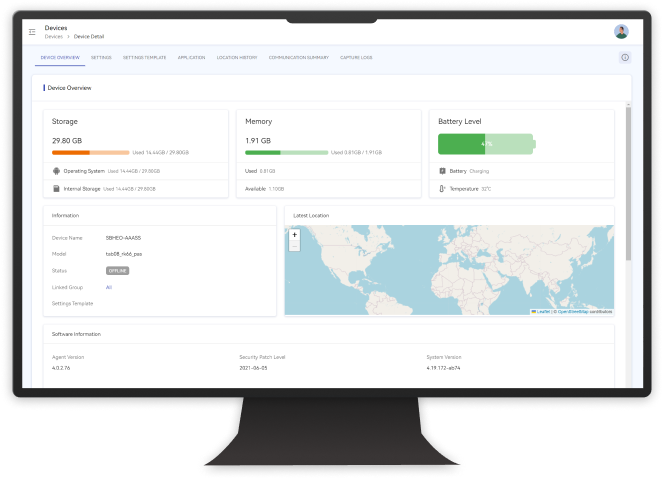 Manage Devices via BlueSphere MDM
Add your devices to BlueSphere MDM for easy and unified management
Kiosk lockdown to display information based on needs
Upgrade devices at once or at scheduled time
Download applications for selected devices
Why Choose Vantron Smart Healthcare Solution?
Medical device innovation drives industry transformation by improving access to care and reducing patient costs.
High standards on durability and hygiene
•
Enterprises can choose devices with explosion-proof, anti-bacterial glass to ensure user safety.
•
Devices are protected by a robust water-proof, dust-proof and vandal-proof housing.
Dedicated products for different scenarios
•
Vantron provides displays covering all dimensions ranging from 5 inches to 55 inches.
•
Products include handheld devices, desktop cash registers, all-in-one touch monitors, digital kiosks, wall-mounted screens, etc.
System customization for healthcare industry users
•
Vantron provides full-stack development services covering drivers, frameworks and applications, and allows data integration across different operating systems.
•
Devices support wireless communication to allow paramedics and hospital systems to have instant access to the key information of a patient for improved healthcare efficiency.
Centralized management of devices
•
BlueSphere cloud platforms provide broad access to the cloud for remote installation, configuration and upgrading of medical applications.
•
Vantron is HIPAA compliant and ensures the confidentiality and integrity of patients' private data.

Vantron's one-stop service addresses all complex requests.